Stellenbosch FC: the history of this South African Football team
Stellenbosch FC is a football team that is rising through the ranks in South African football. The team has experienced significant success in recent years, and their performances have not gone unnoticed. Stellenbosch FC has quickly established itself as a force to be reckoned with in South African football, and they have achieved this success through their commitment to hard work and dedication.
One of the key elements of Stellenbosch FC's success is their focus on developing young players. The team has a strong youth academy, which is responsible for bringing through some of the most promising players in South African football. The club's commitment to developing young talent has been a major factor in their rise up the ranks.
Stellenbosch FC has also been successful in attracting top-quality players from around the world. The team has a number of international players in their squad, who have brought a wealth of experience and skill to the team. Their ability to attract top-quality international players has been instrumental in their success.
What are the strengths and weaknesses of Stellenbosch FC as a team in South African football?
Stellenbosch FC is a relatively new team in South African football, having only been founded in 2016. As such, they have faced challenges in establishing themselves as a competitive force in the league.
One of their strengths is their solid defense. The team has shown resilience and discipline at the back, making it difficult for opposing teams to score against them. They have also had success in set-piece situations, both defensively and offensively.
However, one of their weaknesses is their lack of goalscoring prowess. Stellenbosch FC has struggled to find the back of the net consistently, which has hindered their progress in the league. They also lack depth in their squad, which makes it difficult to sustain a high level of performance throughout the season.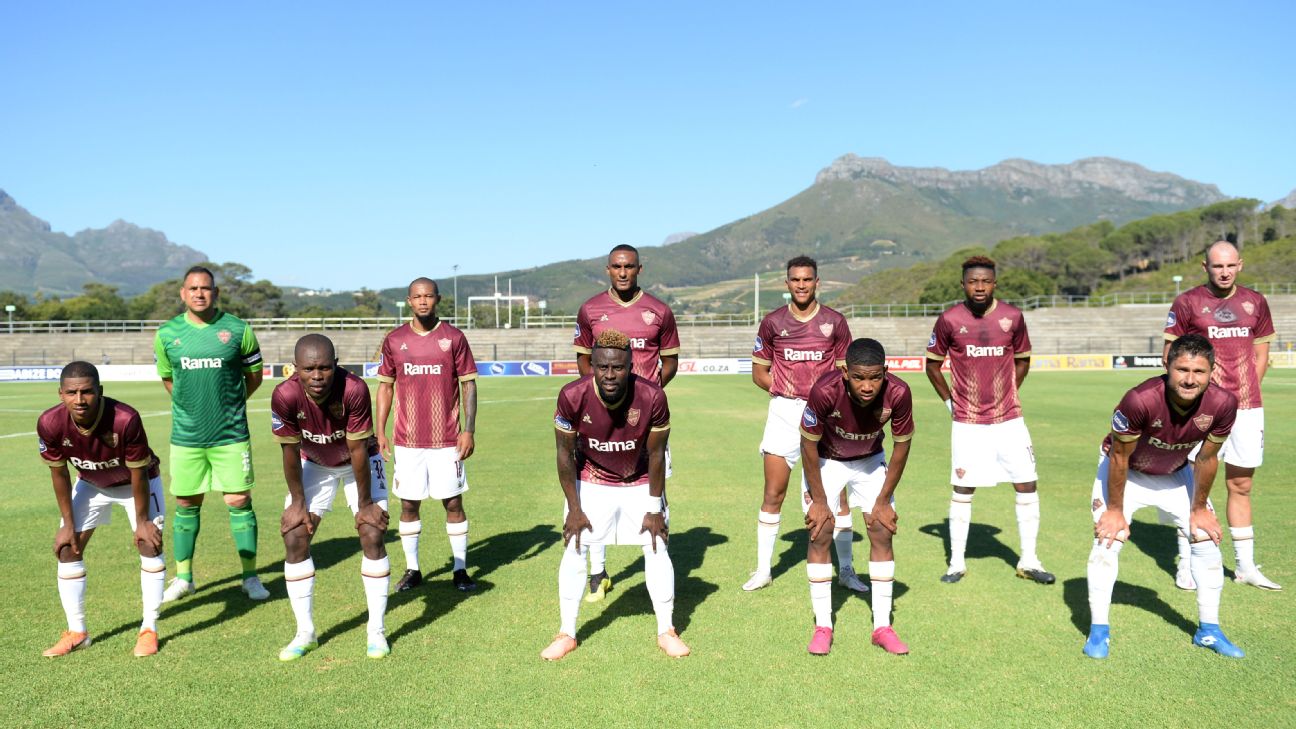 How have Stellenbosch FC's performances changed over the years since their establishment, and what has been their impact on South African football?
Stellenbosch FC was established in 2016, and since then, their performances have been steadily improving. In their first season in the National First Division (NFD), which is the second tier of South African football, they finished in fifth place.
In the following season, Stellenbosch finished in third place and earned promotion to the South African Premier Division for the first time in their history. In their debut season in the top-flight league, they defied expectations by finishing in the top eight and qualifying for the lucrative MTN8 Cup competition.
Stellenbosch FC's impact on South African football has been significant. They have provided a platform for young and talented players to showcase their skills and earn contracts with bigger clubs both locally and internationally.
The club has also helped heighten the profile of football in the Western Cape province, where there are relatively few professional teams compared to other parts of the country.
Furthermore, Stellenbosch FC has played an active role in community development, using football as a tool to empower underprivileged youth and promote social cohesion.
What are some notable players who have played for Stellenbosch FC in recent years, and how have they contributed to the team's success?
Stellenbosch FC has been a rising force in South African football recently, having only been promoted to the Premier Soccer League in 2019. One of their notable players in recent years has been Iqraam Rayners, who joined the team prior to their promotion. Rayners played a crucial role in Stellenbosch's promotion campaign, scoring 19 goals in 26 games and earning himself the Golden Boot award for the National First Division. In the team's debut season in the Premier Soccer League, Rayners continued his impressive form, scoring important goals to help Stellenbosch avoid relegation.
Another key player for Stellenbosch has been Nathan Sinkala, a Zambian midfielder who joined the team in 2020. Sinkala's experience and leadership on the field has been invaluable to Stellenbosch, and he has contributed to the team's strong defensive record.
In addition to these players, Stellenbosch has also had strong performances from goalkeeper Lee Langeveldt, who kept nine clean sheets in the 2019/2020 season, and defender Sibusiso Mthethwa, who was named the team's Player of the Season in 2020.